A workshop to introduce Chinese government officials to a range of U.S. technology companies that could help them implement their low-emission action plans – thereby facilitating commercial opportunities for U.S. companies in China – was recently hosted by Lawrence Berkeley National Laboratory's China Energy Group in Shenzhen, China.
More than 60 individuals from U.S. and Chinese government and research institutes, and U.S. companies, were in attendance.
The "U.S.-China Low Carbon City Action Planning and Technology Solutions Workshop"capped off six years of training on Berkeley Lab's suite of low-emission planning tools in China. Chinese officials were shown ELITE Cities, GREAT, and BEST Cities – winner of a 2017 R&D100 Award.
The workshop consisted of:
Part IV included presentations from 12 U.S. companies on their low-emission technologies and solutions, including: Johnson Controls, Inc., Schneider Electric, United Technologies Corporation, Caterpillar, Dow Chemical, Saint-Gobain, International Business Machines and International Well Buildings Institute.
Opening remarks from Qing Ye, Chairman of Shenzhen Institute of Building Research (IBR); Nan Zhou, Head of International Energy Analysis Department at Berkeley Lab; and Jing Yu, Deputy Director or Shenzhen Development and Reform Commission.  The speakers collectively discussed the importance of Chinese cities' leveraging U.S. Department of Energy's (DOE) sponsored tools and trainings, and the support of U.S. companies, to achieve their early-peaking emissions targets.

Part II included presentations from municipal authorities from Shandong, Guangzhou, Gansu, and Shenzhen on their low-emission action plans.

Part III consisted of presentations from Shenzhen IBR and Berkeley Lab on a new low-carbon development in Shenzhen – the Sino-U.S. Low-Carbon Building and Community Innovation Center. The Center is a 62,523 square meter complex comprised of office, research and development, test-bed, exhibition, and education space that will be constructed from 2018 to 2019. The Center will also include an eight-story, 5,000 square meter tower that will serve as a CERC-BEE Net Zero Energy Building demonstration project, featuring U.S. and Chinese CERC-BEE technologies. To supplement this, the U.S. Trade and Development Agency delivered a presentation on sole-source grants offered to U.S. companies and Chinese project sponsors to conduct feasibility studies and pilot projects on innovative U.S. technologies with high potential to increase U.S. jobs and exports to China.

Part V included site visits to Shenzhen IBR's Future Cube and the Sino-U.S. Low-Carbon Building and Community Innovation Center to better understand the low-emission technology requirements for IBR.
The day-long workshop, held January 22, 2018, was sponsored by the U.S. DOE Office of Energy Efficiency and Renewable Energy, DOE's U.S.-China Clean Energy Research Center Building Energy Efficiency and Shenzhen.
As a result of the workshop, all U.S. companies that participated in a follow-up survey noted that they would pursue commercial opportunities in the four Chinese provinces/cities that presented their low-emission action plans. Furthermore, 100% of the cities surveyed indicated that they are more likely to purchase U.S. technologies. Approximately 83% of cities surveyed indicated that they would pursue technology procurement decisions in the next 6 months and 17% indicated they would do so in the next 9 months.
For the full workshop agenda and city/U.S. company presentations, go to the US-China Climate Smart Initiatives website.
To learn more about DOE's China Cities and CERC-BEE programs, please contact Nan Zhou nzhou@lbl.gov or Carolyn Szum ccszum@lbl.gov.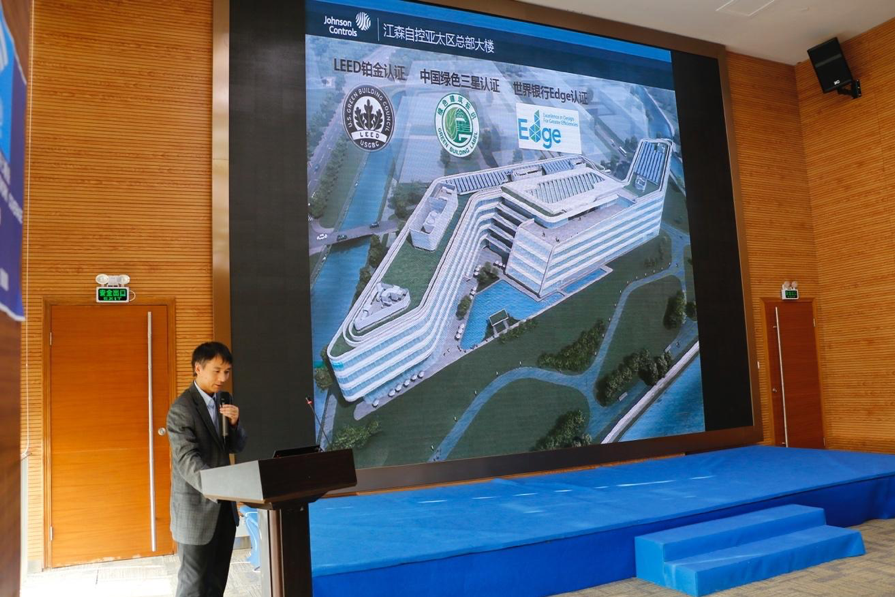 Harry Rao, Manager, Building Technologies and Solutions, JCI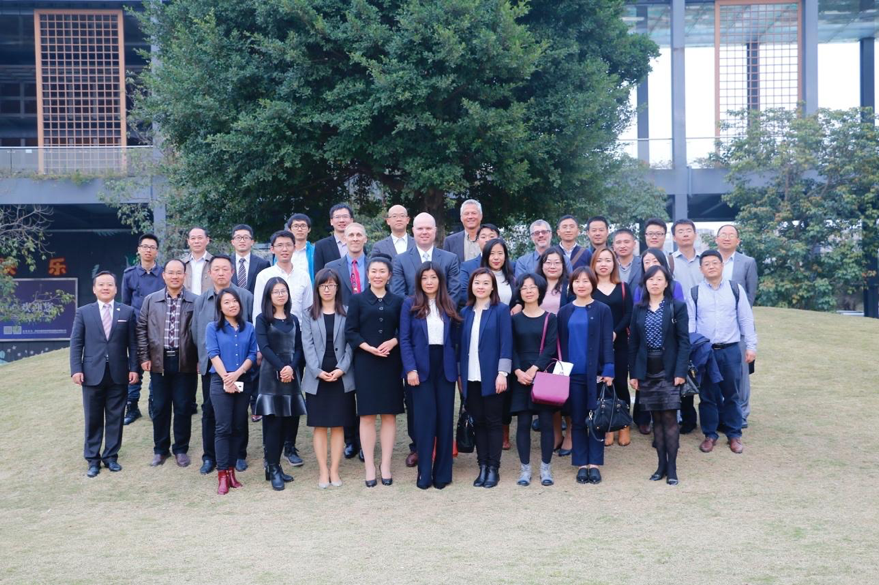 U.S.-China Low-Carbon City Action Planning and Technology Solutions Workshop Attendees